Professional Engineers Gold Medal
Dr. John McPhee is Canada's leading expert in system dynamics. He has been recognized with the NSERC Synergy Award for Innovation, 10 Best Paper awards, the OPEA Engineering Excellence Medal, and the CSME I.W. Smith Award. He is a Fellow of the CSME, CAE, EIC, and ASME, and in 2022 he was ranked in the Top 2% of Scientists Worldwide by Stanford University.
Dr. McPhee's impact on engineering practice is pervasive; his contributions have been cited 7000+ times and led to multiple patents and patent applications. His graph-theoretic methods have been licensed to thousands of engineers as the core of the MapleSim simulation software, which allows major companies (including NASA, Canon, JPL, Toyota, and Ford) to improve product and process design on dramatically shorter timelines and at reduced cost and risk.
Dr. McPhee held the NSERC/Toyota/Maplesoft Industrial Research Chair from 2009 to 2015, and is now the Tier I Canada Research Chair in System Dynamics. In these roles he has secured over $35 million in research funding, and applied his work to the design and control of assistive robotics, autonomous cars, biomedical technologies, sports equipment, hybrid and electric vehicles made in Canada, and more.
In addition to his research, Dr. McPhee has contributed enormously to engineering education. At Waterloo, he co-designed the university's Biomedical Engineering program and Canada's first Mechatronics Engineering program. He has personally supervised 29 postdoctoral fellows, 90 graduate students, and 65 undergraduate researchers ─ one of the world's largest groups in system dynamics.
Engineering activities outside Dr. McPhee's "regular employment" include founding flagship journals and conferences, serving on dozens of editorial and technical boards, and developing specialized webinars for academic and industrial practitioners. He has been a keynote speaker at NATO Advanced Study Institutes and leading conferences, presented his rehabilitation robot to MPPs at Queen's Park, and co-authored "Canadian Professional Engineering and Geoscience: Practice and Ethics," a key reference text recommended by the PEO for the National Professional Practice Exam .
Engineering Medal – Engineering Excellence In Industry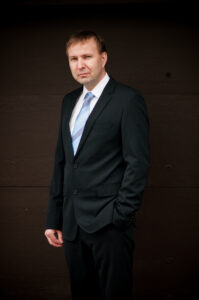 Dr. Aleksander Czekanski is an expert in engineering design and analysis, additive manufacturing, bioprinting, and soft tissue mechanics. He is currently Professor and NSERC Chair at York University's Lassonde School of Engineering, and previously served as Engineering Manager at Magna Mechatronics, a tier-one automotive supplier.
During his time in industry, Dr. Czekanski provided engineering technical support to Magna and leading customers including GM, Ford, Chrysler, and BMW. He established guidelines and design standards to ensure consistency, efficiency and reliability across company operations, and created new engineering tools that eliminated repetitive processes, improved prediction accuracy and decreased customer response time. Today, these tools are used by Magna divisions worldwide.
As an academic, Dr. Czekanski has played a key role in building York's undergraduate and graduate mechanical engineering programs. He has earned over 20 research awards totalling over $10 million, and his research findings have been published in over 160 journal and conference papers. He co-founded the Manufacturing Technology Entrepreneurship Centre (MTEC) and Centre for Automotive Research (CAR), research hubs that build on university-industry partnerships to support learning and innovation. He also founded the CREATE (Collaborative Research and Training Experience) Program, an NSERC-funded opportunity that supports engineering design and global entrepreneurship. Dr. Czekanski has also launched student design clubs, organized local and national design competitions, and facilitated co-op opportunities with leading industry partners.
In addition to the above, Dr. Czekanski serves as President of the Canadian Society for Mechanical Engineering (CSME), and previously served as President of the Canadian Engineering Education Association (CEEA). He has been recognized with numerous awards (including the NSERC Gold Medal, Lassonde Innovation Award, Lassonde Outstanding Service Award, President's University-Wide Teaching Award, Robert W. Angus Medal, and Excellence in Graduate Mentorship Award) and was named NSERC Chair in Design Engineering (2014).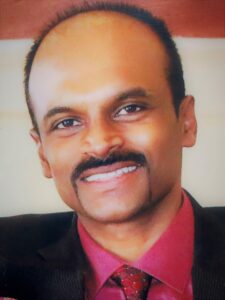 Pathipan Sivarasa is an aerospace engineer with decades of experience in multidisciplinary projects related to modern integrated missions, avionics, electrical and weapon systems, training simulator design and hardware design. Throughout his career, he has worked at major companies, including Spar Aerospace, L-3 Communications, Innotech Aviation-IMP Group, and Nortel Networks. He has led engineering design projects in both civilian and military aviation and currently works with General Dynamics Mission Systems-Canada as Deputy Program Manager of a large Canadian military aircraft contract.
Mr. Sivarasa also serves as President, Chief Executive Officer and Chief Engineer of Innowings Aerospace Inc., which was created to participate in an international competition to design a Vertical Takeoff and Landing (VTOL) personal flying vehicle for urban air mobility according to a set of challenging requirements. He and his team designed and built a prototype autonomous flying vehicle that can carry the average weight of a human. They were invited to participate at the GoFly final fly off at NASA's Ames Research Center (California) in 2020 as one of the top 20 teams out of 854 international entries. The $1 million grand prize contest, sponsored by Boeing Aerospace, is still ongoing, and Mr. Sivarasa and his team are improving the design targeting the grand prize. The team is also adapting the design for industrial, agricultural, and military applications. Additionally, Mr. Sivarasa is working on another engineering project, designing a wing in ground effect craft to provide a cost-efficient transportation solution for remote locations.
Outside of the aerospace sector, Mr. Sivarasa founded the Oritha Company in 2010, using his engineering expertise to develop kitchen equipment. With Oritha, he managed the design and production of the Naveeno 95 Hand-Operated String Hopper Machine and the K-Drive Electrical Coconut Scraper, both of which are being sold internationally.
In addition to his professional work, Mr. Sivarasa actively volunteers within the engineering community. He is co-founder of the Launch Aerospace Academy and co-chair of the Algonquin College Automation and Robotics Engineering Program Advisory Committee. He has also mentored several young professionals who are now licensed engineers and works to raise awareness of climate change and greenhouse gas emissions with the next generation of engineering professionals, in addition to his work developing transportation technologies.
Engineering Medal – Research and Development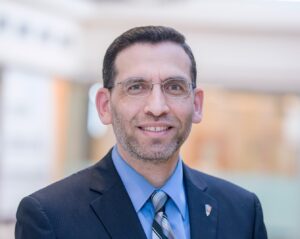 Dr. Amir Fam is a worldwide authority in fibre-reinforced polymer (FRP) structural applications. He pioneered a fundamentally different approach to the design and construction of concrete bridges and marine structures, using FRP stay-in-place structural forms and tubes for rapid construction (in lieu of conventional reinforcing bars). As a result of Dr. Fam's work, nearly 10,000 concrete-filled FRP tube (CFFT) piles have been installed to date in projects along the coasts of North America. Furthermore, Dr. Fam's innovative research directly resulted in building three unique bridges, each one being a world-first: Route 40 Bridge (Virginia), Taylor Bridge (Manitoba), and the Bombardier Transportation Monorail Test Track (Ontario).
Additionally, Dr. Fam received nearly $4 million in funding to build and launch Canada's first and only Rolling Load Simulator (ROLLS). This large scale testing facility simulates in the lab heavy traffic over the life of a bridge to ensure longevity and safety for these structures and support new bridge construction technology.
Dr. Fam's expertise is further evident in the scope and impact of his research. He is the author of over 390 refereed publications, which have been cited by others over 9600 times. He has delivered keynote presentations at numerous international conferences, and is a fellow of multiple professional bodies (including the Canadian Academy of Engineering, Engineering Institute of Canada, Engineers Canada, and American and Canadian Civil Engineering Societies) as well as a member of the Royal Society of Canada's College. Dr. Fam has received numerous awards for his publications, including the T.Y. Lin Best Paper Award (American Society for Civil Engineers) and Casimir Gzowski Medal (Canadian Society for Civil Engineering), and is the Co-Editor-in-Chief of the Canadian Journal of Civil Engineering.
Dr. Fam has a proven record of success as a mentor and graduate supervisor. He has supervised 24 doctoral students, 45 master's students, and 16 post-doctoral fellows and visiting scholars. Two of his trainees are now Tier II Canada Research Chairs, seven are faculty at various universities, and one was appointed Federal Deputy Minister of Transportation and then Vice Dean Research abroad.
Dr. Marianna Kontopoulou is an internationally recognized expert in sustainable polymers and advanced functional materials for technological applications. Her research group has produced numerous groundbreaking findings, including innovative, eco-friendly, and industrially feasible methods for producing graphene platelets, which can be used in sustainable solutions for thermal management, lubricants, energy storage devices, and more.
Dr. Kontopoulou's group has also pioneered the production of electrically conductive, lightweight thermoplastic polymer composites. These composites boast superior mechanical properties and can be used for automotive applications and fuel systems, anticorrosive coatings, and thermal management systems, such as electronic device housings.
In addition to the above, her group has developed environmentally friendly compounding processes that produce fully biodegradable products with comparable performance to petroleum-based polymers. These bioplastics can be used in packaging, foams, and other single use products, and represent a potential breakthrough in sustainable product development aimed at minimizing environmental footprint.
Dr. Kontopoulou's publication record includes over 100 refereed publications in high impact factor, peer-reviewed journals (cited over 4500 times), over 100 conference presentations and refereed conference proceedings, 33 keynote and invited lectures and seminars, three patents, and two book chapters. To date, she has received over $18 million in funding from provincial and federal agencies (including over $3 million as principal investigator). Her work has also been supported by leading industry partners including DuPont, Alcereco and Novelis. She has trained 75 highly qualified personnel, including post-doctoral fellows, visiting scholars, and doctoral and master's students.
Over the course of her career, Dr. Kontopoulou's contributions to research have been recognized with the Morand Lambla Award (Polymer Processing Society), the Way Memorial Trust Award (Queen's University – Faculty of Engineering and Applied Science), and the Research Leaders Fund Award (Queen's University). She is the Associate Editor of the International Polymer Processing journal and member of the editorial boards of two journals. She has served as the President of the Canadian Society of Rheology, multiple conference organizing committees, and as guest editor for two journal special issues.
Outside of the laboratory, Dr. Kontopoulou supports continuous curriculum improvement at Queen's, including incorporating concepts of the UN Sustainability Goals, improving accessibility, and developing mental health programming for engineering students. She is the Academic Integrity Lead in the Faculty of Engineering and Applied Science (FEAS) and a FEAS representative for the Engineers Canada 30 by 30 initiative (which aims to increase the national proportion of newly licensed female-identifying engineers to 30 per cent by the year 2030).
Engineering Medal – Management Category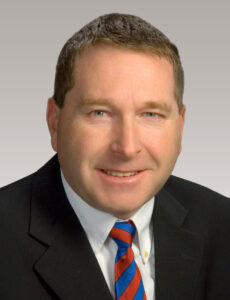 As Vice President, Global Engineering & Technology at General Dynamics Land Systems (GDLS), Dave Crocker leads a team of innovative defence engineering talent across the globe.
Supporting the delivery of next generation solutions for the defence industry, Dave is an innovator who develops industry-leading technology for ground combat vehicles. As a key member of the GDLS executive leadership team, he is responsible for streamlining processes, attracting top talent and establishing partnerships in North America and beyond.
Dave and his teams have significantly improved mine-blast survivability, helping keep the men and women who serve in uniform safe from harm. He has led many transformational projects for GDLS that have set the bar for other defence companies to emulate. The inventive and advanced design review and engineering processes Dave is responsible for has enabled his team to lead in the defence industry. The result is the creation of a strong culture of innovation in a global team with thousands of professionals who are focused on agility, excellence, and innovation.
Dave has a reputation in the industry as a mentor, teacher and coach. He is the executive sponsor of one of the company's Employees Resource Groups, RISE, that supports young professionals. He also mentors several engineers and helps them pursue professional development opportunities and achieve leadership positions at GDLS.
When he is away from his professional role, Dave has volunteered as a coach with Junior Achievement London and delivered guest lectures on engineering leadership at Western University and many other professional forums. He is an avid biker and outdoorsman, and has enjoyed coaching for the London Youth Soccer Association as well as clubs in Australia and Wales while serving in leadership roles in those countries for GDLS.
Engineering Medal – Entrepreneurship Category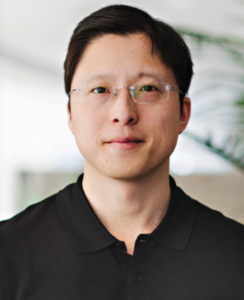 Dr. Alexander Wong is a world-leading expert in integrative medical imaging systems and responsible artificial intelligence. His research group has published over 250 journal articles and 370 conference papers, produced 40 patents and patent applications, and received numerous prestigious awards. His technologies have reached global markets through five start-up companies, deployment by multinationals, and widespread clinical implementation.
Dr. Wong has worked with global companies including Johnson & Johnson, Toyota, Nutrien, Microsoft, and Intel to move his research into real-world solutions. His precision pixel shift image enhancement technology is a core feature in Christie Digital's laser projectors, and his explainable AI technology was used by DarwinAI and Aspire Food Group to build an AI solution for automatically optimizing yield in protein production. This solution was recognized by the UN's AI Research Centre as one of the Top Ten Outstanding Projects leveraging AI to advance the UN's sustainability goals.
His research has also spurred the launch of five start-ups with his students, three of which are award-winning companies (Blue Lion Labs, Elucid Labs, and DarwinAI). DarwinAI has grown to over 35 employees and its customers include multi-nationals such as Pfizer, BMW, Honeywell, and Lockheed Martin.
In 2020, Dr. Wong launched COVID-Net, a global open-source, open-access initiative that leverages machine learning to aid front-line healthcare workers and clinical institutions. COVID-Net makes publicly available a large suite of open-source, tailored machine learning algorithms for screening, risk stratification, and treatment planning for COVID-19 patients, as well as fully curated benchmark datasets comprising of some of the largest, most diverse patient cohorts in the world. The project has received attention and accolades from global media outlets and is used by hundreds of industrial, academic, and clinical groups around the world. Dr. Wong has since expanded this initiative with Cancer-Net, a global open source, open-access initiative to accelerate machine learning for cancer clinical decision support, from screening to treatment planning.
Dr. Wong actively communicates the results of his research to academic, healthcare, industrial and public stakeholders. He has spoken before Canadian and European government bodies (including the National Research Council, German Parliament, and European Commission), and his research has been featured in over 500 news articles, TV interviews, and radio interviews with top media outlets (including CBC News, BBC News, Discovery Channel, MIT Technology Review, and The Economist.)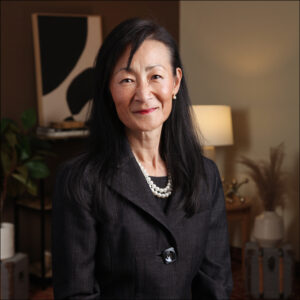 Karen Webb has volunteered thousands of hours to support marginalized groups and leave an enduring impact on her community, both in the engineering realm and beyond. She began her volunteer service to the profession as a member of PEO's Women in Engineering Advisory Committee (WEAC) in the 1990s. As Co-Chair of WEAC, she was instrumental in modernizing the Professional Engineers Act to include harassment in the definition of professional misconduct. This achievement has had a major impact on the participation of women and diverse ethnic groups in the engineering profession.
Ms. Webb also served on the Executive with the Wardens of Camp One (Ritual of the Calling of an Engineer) from 2009-2019. Under her leadership as Chair, Camp One modernized the ring replacement process, updated pre-ceremony procedures for greater consistency, and actively sought to recruit a more diverse group of wardens. Today, she continues to support the ongoing evolution of the ring ceremony.
Outside of the engineering community, Ms. Webb has served on the boards of numerous community organizations. She has sat on the Scarborough Health Network Board of Directors since 2016, currently as Vice-Chair. During this time, the SHN board has led the integration of three hospital sites into one and guided the journey towards a new standard of care and health equity, notably during the COVID-19 pandemic.
Since 2017, she has also sat on the Board of Up With Women, a pan-Canadian charity that helps at-risk women emerge from poverty through personalized coaching. Serving as Chair since 2020, she has helped them thrive during the COVID-19 pandemic and build the foundation for significant scale-up.
In addition to these roles, Ms. Webb also serves (or has served) on the Boards of Lakefront Utility Services Inc. (Town of Cobourg); Japanese Canadian Cultural Centre; CRAM Toronto – Extraordinary Ideas Unleashed; CPAC Foundation; Seneca College; and MicrxoSkills.
Prior to her track record as a community builder, Ms. Webb was a highly accomplished engineer and corporate executive. She began her career at Imperial Oil, and later held executive roles at Rogers Wireless, Manulife Financial, Foresters Financial, and Certified General Accountants Ontario. Across these many roles, she oversaw hundreds of staff, managed billions of dollars in assets, and achieved tens of millions of dollars in year-over-year revenue growth.
Project or Achievement of The Year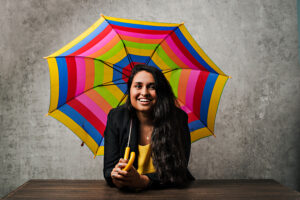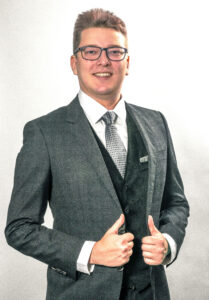 EngiQueers Canada is a non-profit organization that celebrates, promotes, and advocates for diversity and inclusiveness in engineering, with a specific focus on 2SLGBTQ engineering students. Built on the pillars of Professional Development, Education and Advocacy, and Social Connection, the organization represents over 30 2SLGBTQ and EDI clubs at engineering schools across Canada.
EngiQueers Canada was formed in 2017 after various 2SLGBTQ student clubs identified a need and opportunity to expand their activities nationwide. Vanessa Raponi, P.Eng. (founder of McMaster EngiQueers) served as the organization's first President and CEO, and Alexander Dow, P.Eng. (then-president of the McGill Queer Engineering Club) joined as Vice-President and CFO.
Under Raponi and Dow's leadership, the organization earned non-profit status and expanded rapidly in Ontario and Quebec, with established 2SLBGTQ groups joining the growing group. At the same time, EngiQueers Canada formed chapters where none previously existed, including University of Calgary, UPEI, Dalhousie, Ontario Tech, and Concordia. Raponi and Dow also established partnerships with regional student organizations (CFGES, ACES, CREIQ, ESSCO and WEST) to build a diverse, inclusive profession.
In addition to their campus-based advocacy, EngiQueers Canada personnel have become trusted inclusivity consultants. They deliver equity, diversity, and inclusion training to audiences nationwide, and regularly update their curriculum in consultation with Canadian engineering students. Organizational leaders have led EDI sessions at conferences including the 2017 NSERC Gender Summit and 2018 Ontario Science Centre Pride in STEM Day.
Other highlights from EngiQueers Canada's nascent history include the following:
• Introducing CANEQT, a social media network that connects 2SLGBTQ students with queer mentors.
• Lobbying regulators to gather expanded demographic data in their surveys.
• Launching successful fundraising initiatives for 2SLGBTQ charities (including Rainbow Railroad and Trans Lifeline).
• Hosting the inaugural EngiQueers Conference in 2023, with support from a variety of industry partners. (A second conference is planned for 2024.)
Distinguished Lifetime Achievement Award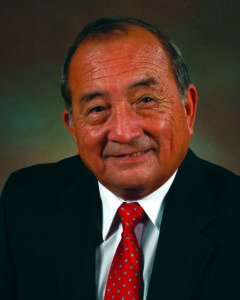 Danny Young has served as a professional engineer for more than five decades, beginning his career as a project engineer for a multinational engineering company and retiring as a senior partner in a regional consulting engineering firm in London, ON. He was also a partner in a design-build construction company. Danny's career has been marked by his entrepreneurial spirit, and he has owned companies that have been involved in diverse endeavours ranging from geo-spatial imaging to food service and retail development.
Outside of his professional work, Danny has volunteered to serve Ontario's engineering community. He ran for the first elected Board of the Ontario Society of Professional Engineers (OSPE) and spent the next 20 years supporting and building this newly formed association. Danny recognized the need to raise the profile of engineers and has been a passionate advocate for the profession of engineering.
Danny has served on OSPE's Premises Task Force and Bylaw Working Group, the PEO and OSPE Negotiating Committee, and the PEO, OSPE and Engineers Canada Tri-Partite Working Group. He later served on the Society's Executive, HR, Audit and Finance, and other committees, and represented OSPE on the Ontario Ministry of Housing's Building Advisory Council. In addition, he filled key leadership roles at OSPE, serving as Chair in 2003, 2006 and 2014. He was also Acting CEO for a brief period in 2006, and again from 2010 to 2012. While overseeing day-to-day operations, Danny helped OSPE secure key corporate partnerships (including their home and auto group insurance plan) and launched The Voice magazine, the Society's signature publication.
In addition to serving the engineering community, Danny has been a member of the Board of Directors at Victoria Hospital London, University Hospital London, Children's Hospital Western Ontario, London Hydro, London Development Advisory Committee, Robarts Research Institute, and King's College. Additionally, he spent many years on the Board of Governors of Western University and chaired numerous committees. Danny also volunteered for the United Way London and Ratepayers Association Executive, coached team sports, and was very actively involved in the political arena, assisting candidates at all levels of government and managing numerous political campaigns. He continues to be actively involved in community service.