Professional Engineers Gold Medal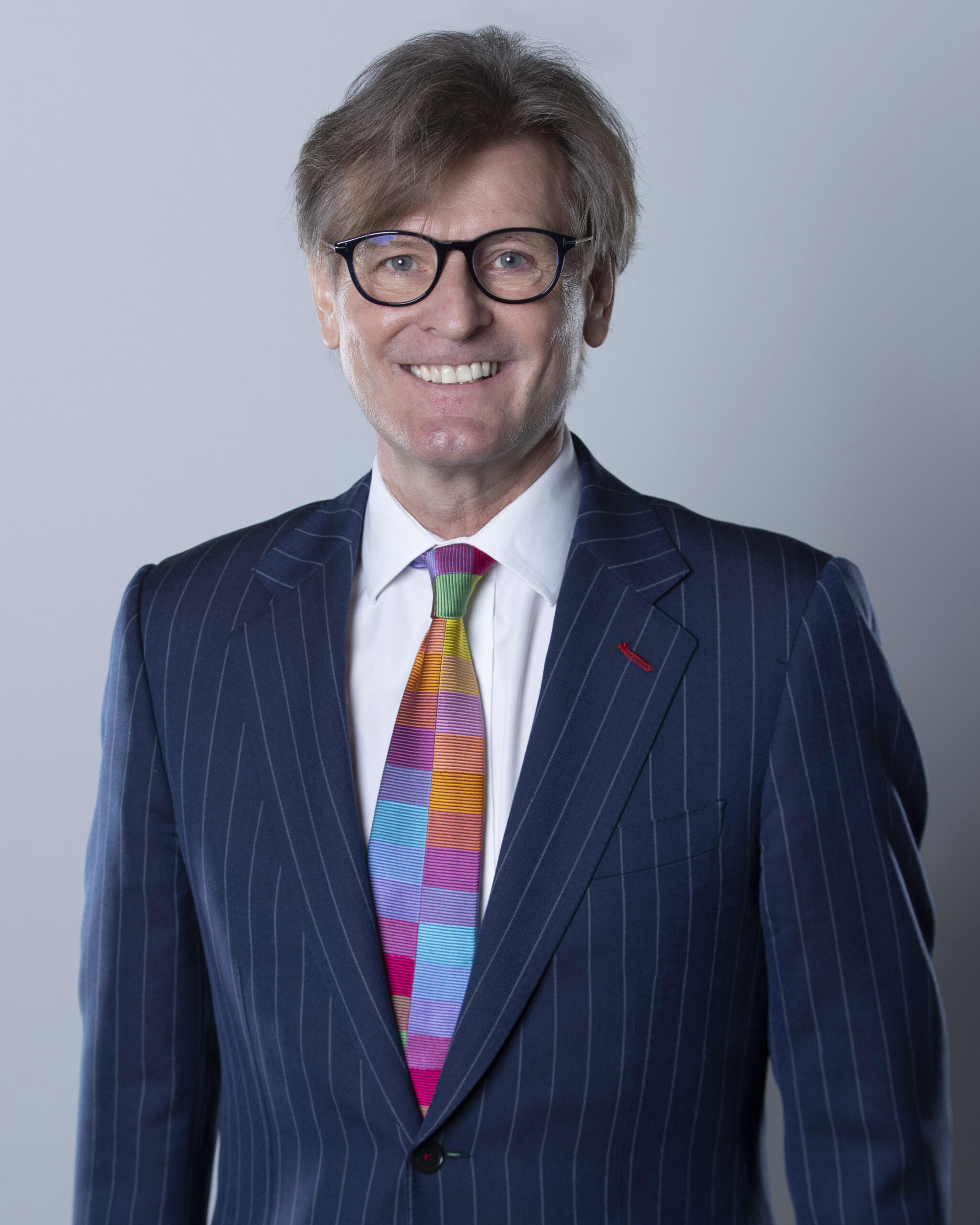 Dr. Koziński is the Dean of the Faculty of Engineering at Lakehead University leading transformative expansion of novel engineering programs.
Previously he was founding Dean of the Lassonde School of Engineering at York University in Toronto. This was the first new professional engineering school in Ontario for a generation, and under his leadership it grew rapidly, attracting over 2,000 students within a few years. The school was designed from the outset to educate engineers with an entrepreneurial spirit and a social conscience, by integrating engineering education with business, law, and humanities.
Dr. Koziński also established the Lassonde 50:50 Challenge to become the first engineering Faculty in Canada to reach gender balance. He oversaw the design and construction of the $120-million Bergeron Centre for Engineering Excellence that is one of the most progressive academic facilities in North America with a focus on creativity and collaboration, and with zero lecture halls.
A true visionary, Dr. Koziński developed the concept of educating a "Humanist Engineer", a creative maker and doer who empathizes, reflects, innovates and creates in an era of radical change. It is based on the principle that for engineering to deliver on its promise of human betterment, it requires a cultural, social, and moral compasses and deeper integration with humanities and the social sciences.
He has helped shape the engineering community's forward-looking contributions to Canadian society. His research has triggered paradigm-shifting breakthroughs to address one of humanity's greatest intergenerational challenges by linking energy frontiers with environmental sustainability. He is elected Fellow of the Canadian Academy of Engineering and holds one of the largest NSERC Discovery research grants in Canada in his field.
Dr Koziński's strong character, allied with his leadership and academic experience, is an essential aspect of his ability to lead and achieve results. The aim of his professional activities has always been to find new views and arguments to life. He had carried out his professional duties to emerge not only as an excellent academic and engineer, but an excellent human being.
His initiatives emphasize creating opportunities for engineers to work and to discover in an environment that truly represents the diverse, complex and multidimensional world in which we live. Dr Koziński sees the necessity and beauty in bringing people together to not only solve problems of today and tomorrow but to inspire each other to improve the social fabric of our societies.
Engineering Medal – Engineering Excellence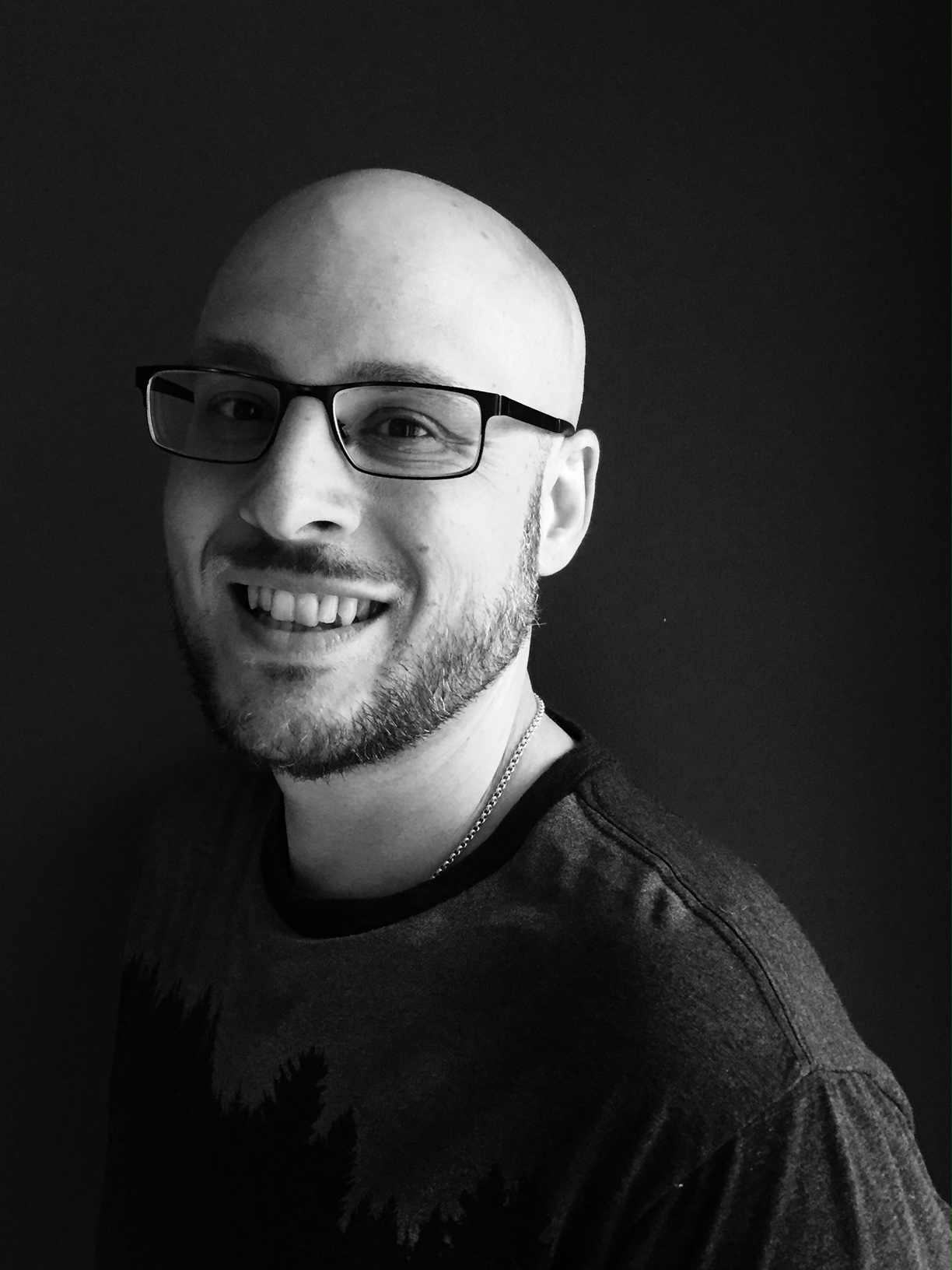 Dr. Delatolla mobilized his engineering research group during the pandemic to develop a method to measure SARS-CoV-2 viral genetic signal in wastewater. He was the first in Canada to do so, and one of the earliest in the world to develop a method to measure SARS-CoV-2 in wastewaters. He was also able to modify his method during the pandemic to produce daily, real-time SARS-CoV-2 wastewater surveillance data for Ottawa Public Health. His engineering group was the first laboratory in the world to provide daily, real-time wastewater surveillance data to a public health unit and Ottawa Public Health has used the wastewater signal produced to measure disease incidence in the city.
Building on this success, Ottawa Public Health and the province of Ontario directly actioned the wastewater data in Ottawa to initiate stricter restrictions in the city to prevent transmission of COVID-19. More recently, they are using the wastewater signal as a leading indicator of disease levels in the city of Ottawa.
Citing success in Ottawa, Dr. Delatolla's work has been expanded across Ontario via the provincial Wastewater Surveillance Initiative (WSI), with the SARS-COV-2 wastewater signal now being used as a leading indicator of disease in the province. Dr. Delatolla has worked together with the Ontario Science Table to conceive the provincial initiative and trained numerous laboratories in the program on how to measure COVID-19 in wastewaters.
Dr. Delatolla has also adapted and applied SARS-CoV-2 wastewater surveillance to First Nation communities, long-term care facilities, correctional facilities, and campus residences, dramatically expanding the impact of the discovery.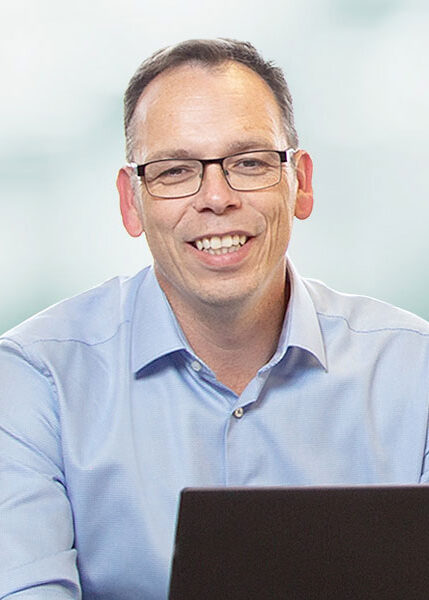 Cory Jones is Anishnaabe from the Chippewas of Nawash Unceded First Nation. He has spent the past 25 years at Neegan Burnside Ltd. working with Indigenous communities and clients on projects spanning water and wastewater treatment, infrastructure, facility development and management and renewable energy.
In his role at Neegan Burnside, Cory works with his team driving transformational improvements and providing workable and sustainable engineering solutions to benefit First Nations communities. The results of his and his teams' efforts have improved the quality of life of thousands, while also increasing awareness of the infrastructure concerns in these communities.
With the experience he and his team have gained over the years, Cory has participated in projects such as the Wataynikaneyap Power Transmission project which is bringing reliable power to 17 remote First Nation communities in Northwestern Ontario. Cory has personally worked with over 150 First Nation communities throughout Canada primarily on improvements to water and wastewater infrastructure.
Cory's dedication to advancing the engineering profession has made him and his team a respected and sought-after resource for First Nations projects. Cory embraces the importance of training and employing locally as a means of community development, as well as continuously looking for opportunities to employ Indigenous talent.
Cory demonstrates his commitment to the engineering profession by being an active member of the Association of Professional Engineers, the Northwest Territories and Nunavut Association of Professional Engineers and Geoscientists, the Association of Professional Engineers & Geoscientists of Manitoba, and the Association of Professional Engineers and Geoscientists of Alberta. Cory has also participated in speaking about his experiences and raising awareness of the need for engineering solutions that work with the knowledge and practices of the Indigenous perspective with students at the high school and university level, as well as numerous local community groups.
Engineering Medal – Research and Development
Engineering Medal – Young Professional Category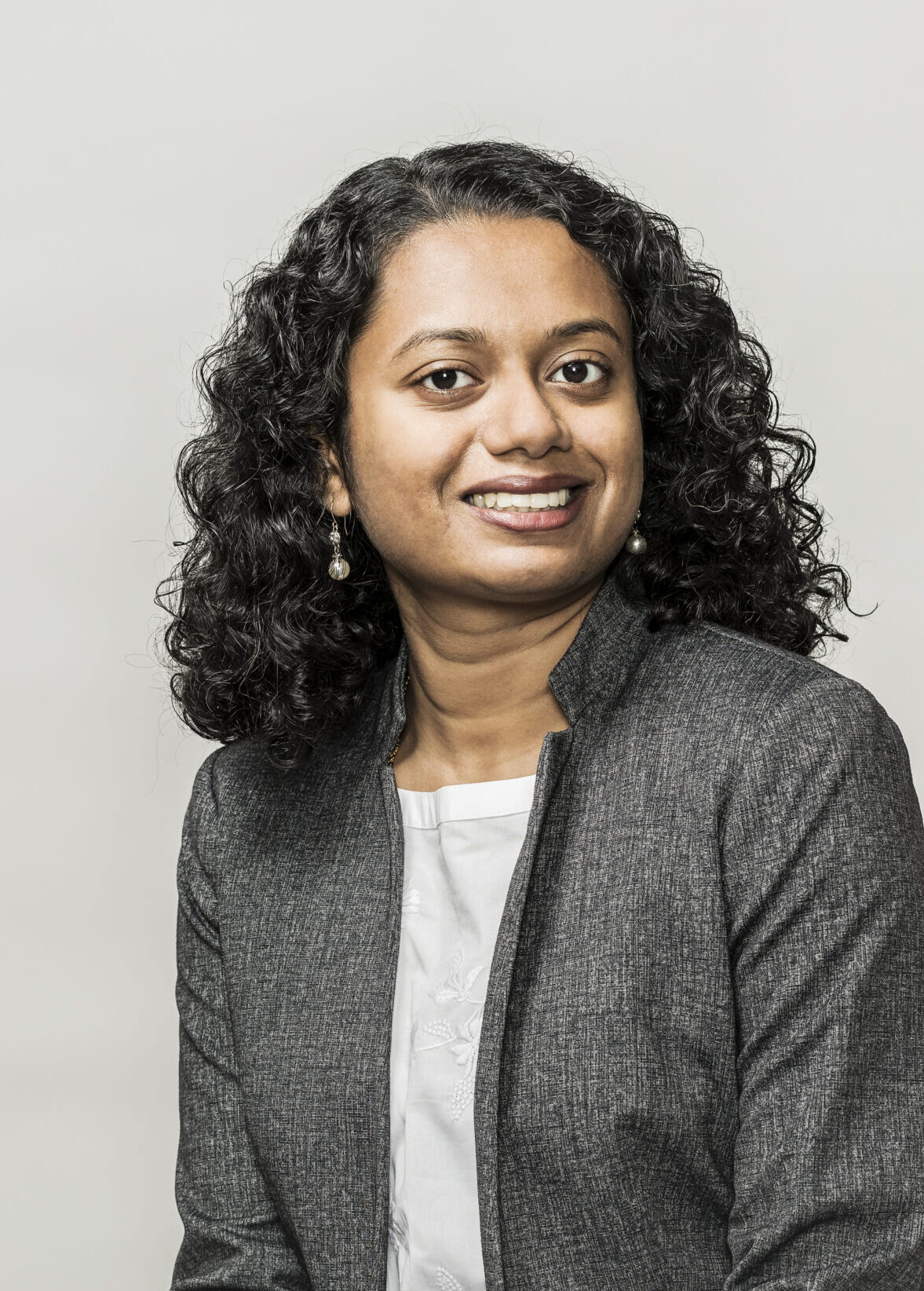 Dr. Pirathayini Srikantha has made significant contributions to her field of energy engineering in the three main thrusts of her research, teaching, and service. She has led many lectures, including co-chairing discussions on "Artificial Intelligence in Energy Systems" at international conferences.
She has been recognized for her contributions to the field, receiving a Canada Research Chair (Tier 2) award, several distinguished paper awards and poster awards. She plays important roles in her professional community by being an Associate Editor of The Institute of Electrical and Electronics Engineers "Transactions on Smart Grid" (the premier journal in her field) and actively organizing conferences and workshops on cutting-edge topics related to smart grids.
She is building active collaborations with industry partners like Electrical Transient Analyzer Program (ETAP) and London Hydro where her research has been transformed into practical tools useful for advancing climate change and cyber-security agendas.
She is also an active mentor as she has directly trained numerous graduate students, equipping them with the skills necessary to be competitive in today's job market.
Furthermore, she is volunteering her time and expertise to conduct outreach activities so that under-represented individuals are aware of STEM education and careers. She is also a champion of increased equity, diversity and inclusion within STEM at universities and in her community.
Citizenship Award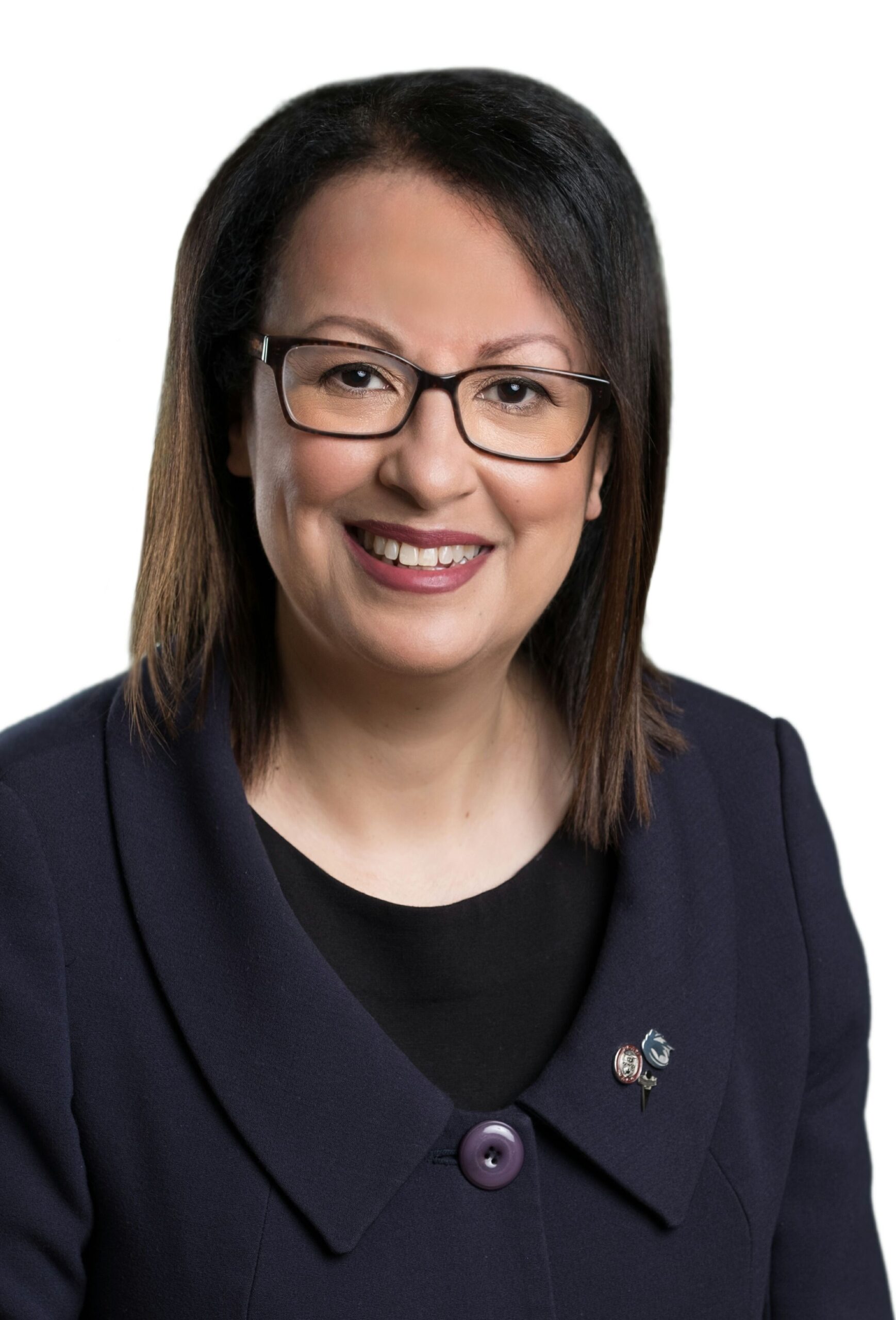 An award-winning engineer and leader, Jeanette Southwood is the Vice-President, Corporate Affairs and Strategic Partnerships at Engineers Canada, the national organization of the 12 engineering regulators that license Canada's 300,000+ members of the engineering profession.
Before joining Engineers Canada, Jeanette led the Canadian Urban Development & Infrastructure Sector and the Global Sustainable Cities teams at the international consulting firm Golder Associates. At Golder, she was the first Black woman to be appointed to the senior leadership position of Principal globally. In addition, her work-related achievements include collaborating with experts from around the world and in many different fields on cutting edge issues, authoring many papers, undertaking research, and creating and teaching university engineering and other courses. She is a member of the TD Insurance Advisory Board on Climate Change, and of Canada Life's Client Advisory Council.
Ms. Southwood is a dedicated volunteer with several organizations and has served on several volunteer boards, providing strategic advice across many sectors and creating awareness of the role of engineering and professional engineers in Canadian society. In late 2020, she was appointed by the federal government's Minister of National Defence to a volunteer role as the first Honorary Captain to be affiliated with the Royal Canadian Navy's naval engineering community.
Ms. Southwood is a Fellow of Engineers Canada and a recipient of the province of Ontario's Leading Women Building Communities Award. She has been honored as one of Canada's Clean50 for her work and dedication towards sustainable development, leading change, championing innovation and changing our world for the better. She has also been inducted as a Fellow of the Canadian Academy of Engineering which recognizes engineers contributing in exemplary ways towards their disciplinary fields and the wider community.
Other recognitions she has received include the Ontario Professional Engineers Awards (OPEA) Engineering Excellence Medal and the Young Engineer Award, and an Honorary Doctorate from Ontario Tech University. She has also twice been named one of WXN Canada's Top 100 Most Powerful Women.
In 2018, she was inducted into Professional Engineers Ontario's Order of Honour and was selected to provide the Dineen Lecture, a prestigious honour. In 2019, she was inducted into the University of Toronto's Engineering Hall of Distinction and received the Governor General Sovereign's Medal for Volunteers.
These are just some of the many accomplishments from a distinguished career.
Project or Achievement of The Year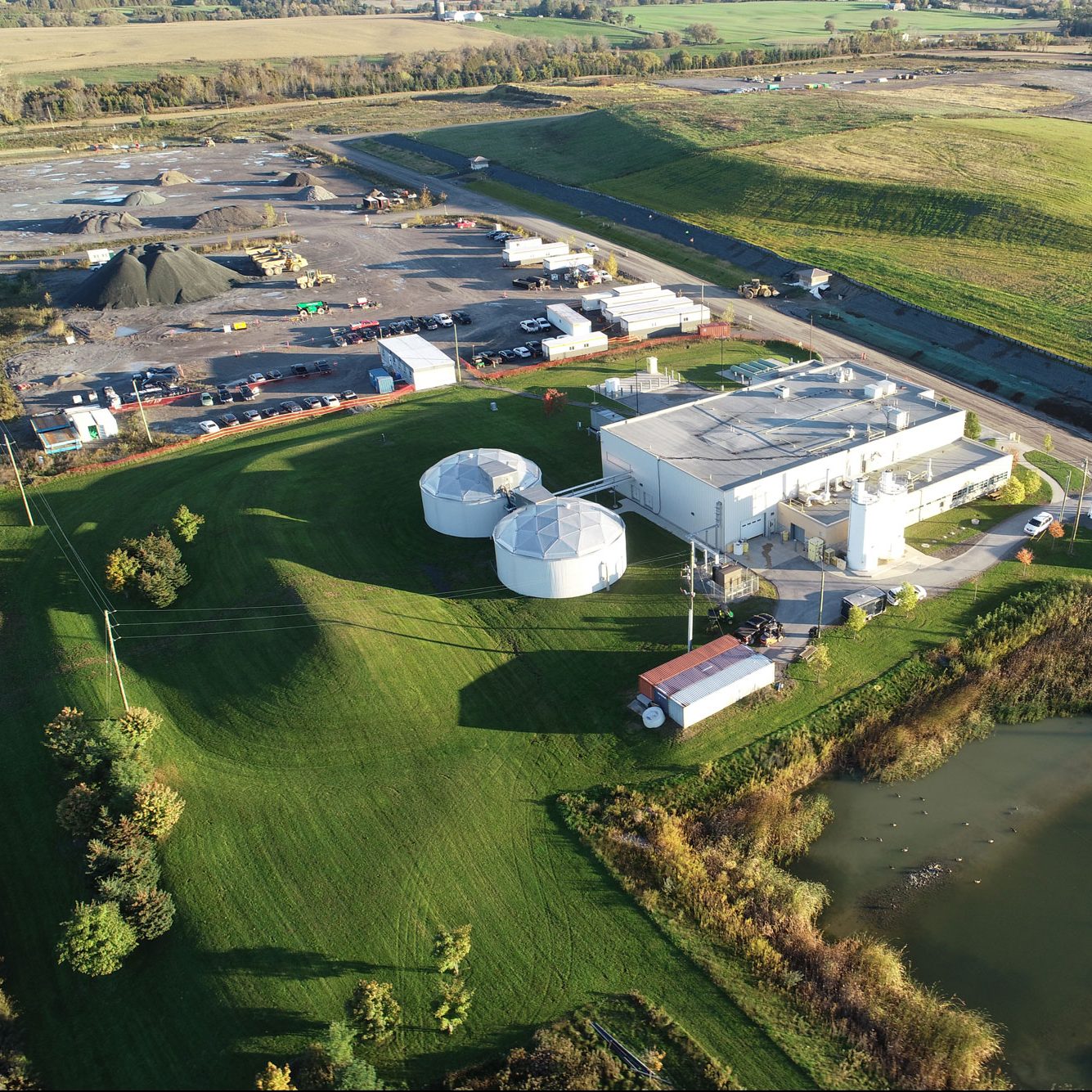 The Port Granby Project is being undertaken on the traditional and treaty lands of the Williams Treaties First Nations, and more specifically, the Gunshot Treaty signed by the Mississauga nations; these lands are home to Indigenous Peoples from across the province and Canada.
This project is part of the Port Hope Area Initiative (PHAI), the federal government's response to the community-requested solution for the cleanup and local, long-term, safe management of historic low-level radioactive waste in the municipalities of Port Hope and Clarington. Canadian Nuclear Laboratories is implementing the PHAI on behalf of Atomic Energy of Canada Limited, a federal Crown corporation.
A result of the refining practices of the former Crown Corporation, Eldorado Nuclear Ltd. and its private sector predecessors, the low-level radioactive waste was deposited at the former Port Granby Waste Management Facility (WMF) between 1955 and 1988. The 17.5 hectares site is situated along 400 meters of receding shoreline, 30-meter high eroding bluffs, and porous sandy soils in southeast Clarington on Lake Ontario. The waste was buried at the former WMF in the East and West Gorges, and in 76 trenches located in the flatter areas above the East Gorge and the Central Plateau. It consisted of neutralized raffinate (an acidic by-product from the refining of uranium ores and concentrates containing radium (Ra-226) and various chemicals), calcium fluoride (highly basic waste from uranium hexafluoride production containing various chemicals), industrial refuse (garbage and industrial scrap generated at Eldorado's processing facilities), mixed chemical waste (miscellaneous waste buried at the site). The waste volume was estimated at 450,000 cubic meters in the planning stages of the project.
This PHAI project in Port Granby involved the relocation of waste and marginally contaminated soil from the former WMF to a newly constructed engineered aboveground mound at the Port Granby Long-Term Waste Management Facility (PG LTWMF) constructed 700 meters northwest of the former site. The mound is designed to isolate the waste from the environment using a multi-layered baseliner and cover system. This multi-component cover system is approximately 2.75 m thick and reduces surface water infiltration through the waste, provides protection of the mound from inadvertent intrusion into the waste, and reduces levels of gamma radiation on the surface of the mound. Monitoring systems were installed within the mound and around the perimeter of the site as part of the management of the waste.
By 2020, over 1.3 million metric tonnes of the historic LLRW and contaminated soils were excavated and safely transported to the new LTWMF via a dedicated internal road. A temporary underpass was constructed under Lakeshore Road so that no waste travelled on public roadways an agreement with the municipality. The entire project was executed following strict environmental, radiation protection and health and safety protocols to assure the safety of workers, the residents and the environment during remediation work.
Significant elements of the project include:
*This was a first-of-its-kind project to be performed in Canada.
*The total value of this project was ~ $273M.
*Approximately 1.3 million metric tonnes of historic chemical and radioactive waste have been removed from the environment and placed for long-term storage in the engineered aboveground mound.
*Risks of contamination of Lake Ontario (due to waste entering the lake from receding bluffs) have been removed.
*This project serves as a baseline for the future development and implementation of long-term low-level radioactive waste storage facilities, in particular the Near Surface Disposal Facility being planned at the Canadian Nuclear Laboratories site in Chalk River, Ontario.
*The Government of Canada is reviewing a proposal for a nature reserve on the surplus federal lands surrounding the storage facility in collaboration with local First Nations, the municipality and interest groups.